The community is invited to meet local author Elisbeth Edwards when she talks about her research into her latest book a medical history of Orange titled In Sickness and in Health How medicine helped shape Orange's history. The project was supported by Orange City Council, Pinnacle Health Care and Orange Regional Arts Foundation to coincide with the opening of the new Orange hospital located on Forest Road. Learn more about the stories behind the book and her extensive research to record Orange's medical history.
Meet Lis and hear her talk at Orange City Library on Thursday 5 May at 5.30pm. Please book your place by calling 6393 8132.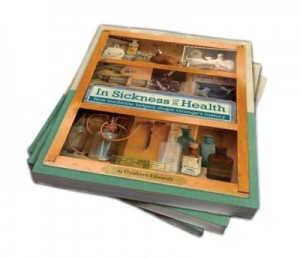 Elisabeth Edwards has also written a number of books on local history, travel and cooking. Her previous published works include: Starting Over: Migrants tell their Stories; Weapons to Whitegoods: Celebrating Email's Fifty years in Orange; and Half a World Away: Post War Migration to the Orange District 1948 1965.